Custom Cake Topper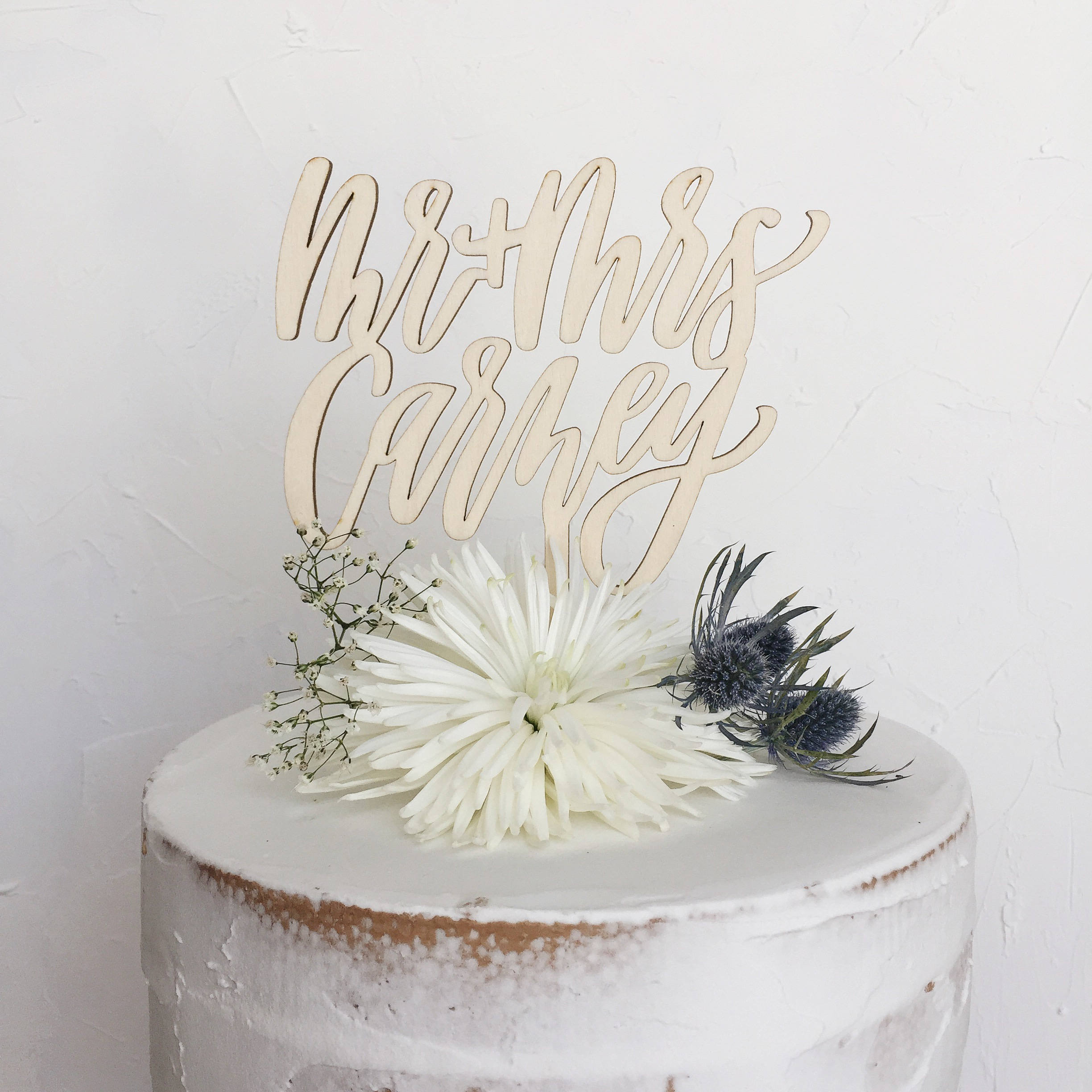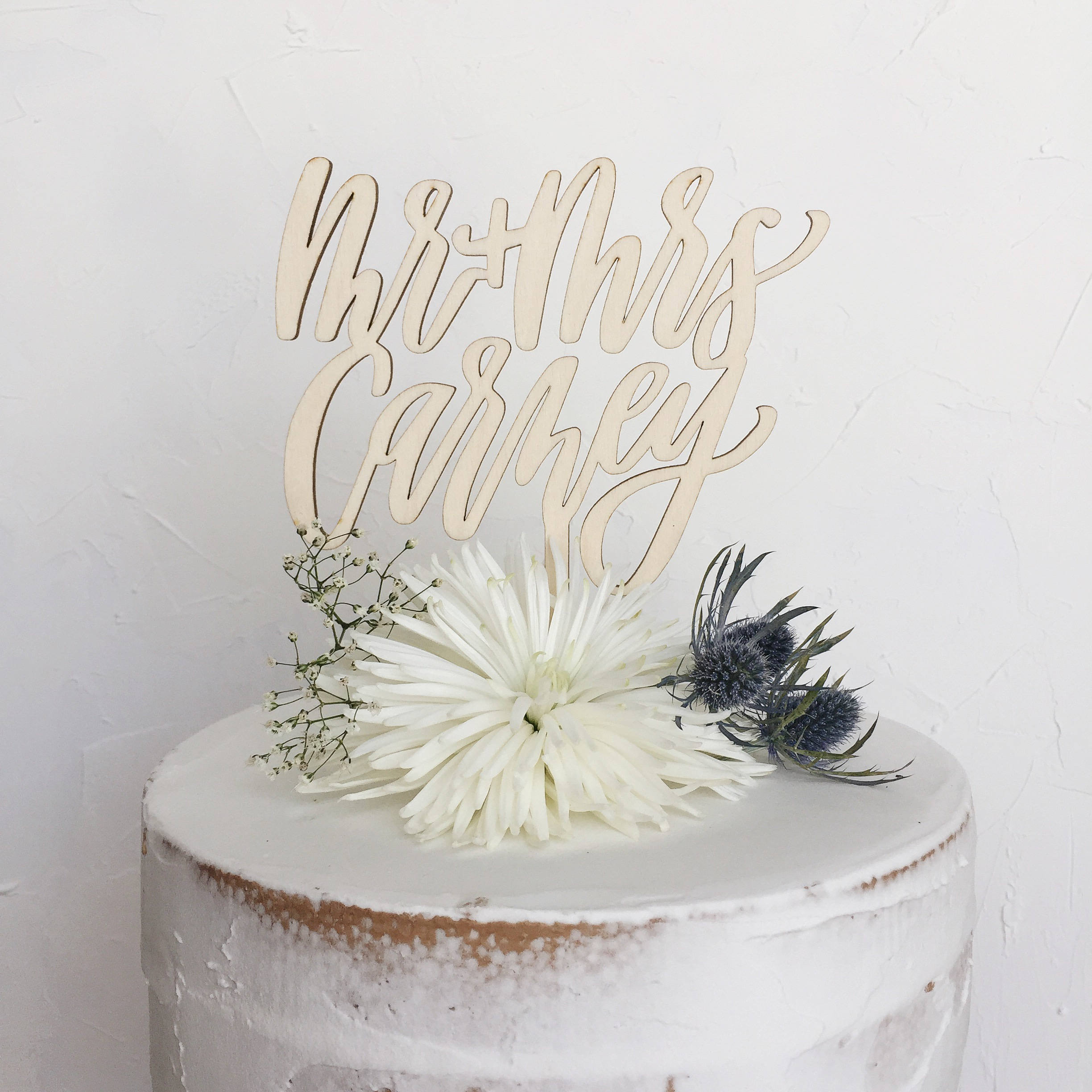 This is a listing for a custom laser cut cake topper that reads "Mr + Mrs" plus the last name of your choice. The cake topper will be designed and hand lettered by me and then laser cut out of raw birch wood or acrylic. The photo shows a topper made of raw birch. Please note the last name along with your order, as well as if you prefer capital letters.

Sizing will vary depending on the length of the last name. But you can expect the topper to be around 6 inches at it's widest points and 9 inches tall including the stick.
In the form, please give the correct spelling of the last name and if you have a preference to use a capital letter or lower case letter (Carney or carney). Also please note if you would like the cake topper to be a specific width and height.

Please be cautious when handling the toppers as they do have weak points. It is suggested that they be used as cake decoration only. Acrylic toppers will be stronger than the wood toppers.